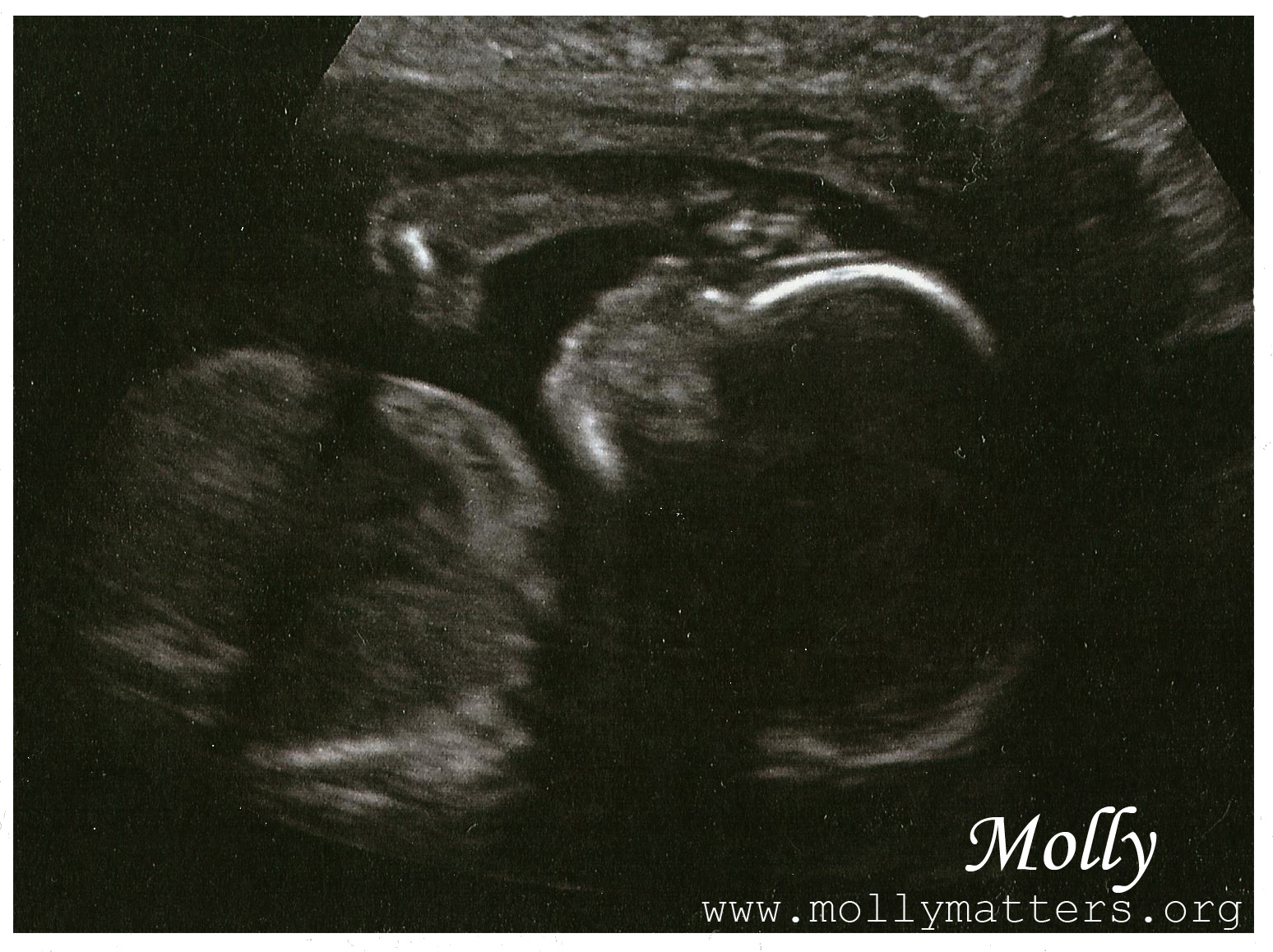 The purpose of this page is to honor the lives of Molly and Cassie and to seek justice for the crime perpetrated against both of them. It is hard to imagine that in Canada there is no law against taking the life of an unborn child while committing a violent crime – regardless of the developmental stage, the mother's choice to nurture her child, and of the families that plan for and have love for that life. Molly Matters is a movement that intends to have the voice of the unborn victim of crime acknowledged and to have their life made accountable with law.

Though Molly and Cassie are gone from this world, our sorrow dark as the night they left, they leave a light to shine brightly on an opportunity for us to make our world a better place, a place more like the world where there are now. It is our intention to honor them by correcting the terrible flaw in the Canadian justice system that allows a murderous criminal to erase the life of an unborn baby without consequence.
Please help us have Molly's voice heard – Please sign and share our petitions.
If you have any questions or concerns don't hesitate to email us.
If you wish to have a petition sent to you by mail please email us with your name and mailing address. There is room on each petition for five signatures. If you wish for more than one, or the french version, just let me know, every voice counts.
Thank you for your help.
Email: mollymatterscanada@gmail.com
---
Le but de cette page est d'honorer la vie de Molly et Cassie, et de trouver justice contre se crime perpétré contre eux. Il est dure de croire qu'au Canada il n'y a aucune loi contre prendre la vie d'un bébé à naître dans un acte de violence – sans tenir compte du stage de développement, le choix de la mère d'élever son enfant, et pour les familles qui se préparent pour leurs arrivés et on déjà de l'amour pour eux. Molly Matters est un mouvement qui veut donner une voix aux enfants à naître et de reconnaître leurs vie avec une loi.
Bien que Molly et Cassie ne sont plus de se monde, notre tristesse noire comme la nuit qu'elles nous ont quittées, mais nous laisse avec une lumière rayonnante sur l'opportunité pour nous de faire un monde meilleur, une place qui ressemble à ou elles se trouvent en se moment. C'est notre intention de les honorer en changeant l'horreur de notre système de justice canadienne qui permet un meurtrier de prendre la vie d'un enfant à naître sans conséquence.
S'il vous plaît, aidez nous à faire entendre la voix de Molly. – Partagez et signez les deux pétitions sur papier et en ligne.
Si vous avez des questions ou des préoccupations n'hésitez pas a nous envoyer un message électronique.
Si vous désirez qu'ont vous envoient la pétition par courrier, contactez nous avec votre nom et adresse. Sur chaque feuille de pétition il y a place pour cinq signatures. Il nous est possible de vous envoyer plusieurs et version française, laissez moi savoir, chaque signature compte.
Merci de votre aide.
Adresse email: mollymatterscanada@gmail.com