Posted by Jeff Durham |
Posts
With tremendous sadness I write to announce the passing of Mary Louise Talbot at the age of 61.
So many of the steps we have had to take in the terrible aftermath of Cassie and Molly's death were first trodden by Mary after her daughter, Olivia, and grandson, Lane, were killed years before.
Mary went to Ottawa to advocate for Bill C-484. She stood up to a government that had failed to offer protection for her daughter's choice and her grandson's life. She called for a law would hold a criminal accountable for such crimes, and to stop ignoring the reality bestowed upon the victims.
She fought for protection of the vulnerable and reasonable compassion in law where there was none.
Mary did this all in a time of great personal tragedy. She did it so families like mine would not be made to experience these parts of the anguish and pain – the parts that are propagated by a myopic criminal justice system. She did it for the rights of victims of crime. She did it for justice.
She did it for Olivia and Lane.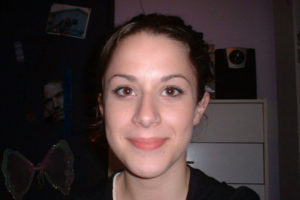 Mary started the Facebook page Justice for Olivia. In 2012, she was awarded the Diamond Jubilee Medal for her, "battle for justice for pregnant women who are at higher risk for harm."
I first spoke to Mary after she had learned of our tragedy and caught wind of our efforts with Molly Matters. She became a contributor to this website, and a founding member of the group Justice for Expecting Families Coalition of Canada. She became an advocate for Bill C-225 and again engaged the government of Canada in an effort to have these issues addressed.
But she was more than these things to me.  She became my friend.
She offered her guidance and support to me in a way that only someone with her experience could. She told me, "I'm living proof you will come through this thing."
I last spoke to Mary on October 19th 2016. It was the day of the vote in Parliament for Cassie and Molly's Law. Together, we shared the anxiety and the success and disappointment of that day.
I don't know if she was sick then. She never spoke to me about being ill.
She passed away three days ago from cancer on March 27th.
I don't know what the next thing is. I can only tell myself that she is with Olivia and Lane now, and that the, "heartache that never leaves," as she described it to me, has been lifted…
She no longer feels this injustice, and she knows to track down Cassie and Molly and relay something of a message from this world, and that in return, while I am here, I will carry her message for Olivia and Lane.
We send our sincerest condolences to her family and share in their loss.