5
MAR 20172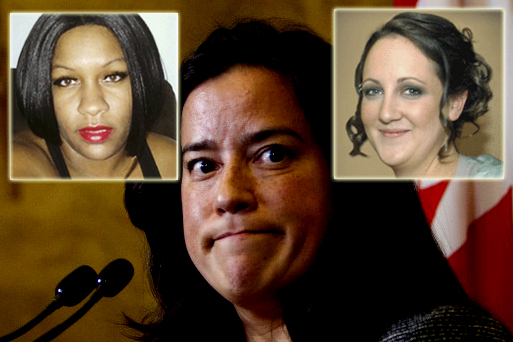 Posted by Jeff Durham |
Posts
Canada's Youngest Homicide Victim
Kyrie was born by emergency C-section after his mother, Candice Bobb, was shot and killed in Toronto in 2016. She was 24 weeks into her pregnancy at the time. The infant boy, Kyrie, died three weeks later as a direct result of his mother's murder.
The Toronto Police Department have announced there will be two murder charges. One for each life lost. The killer is yet to be apprehended.
The maximum parole ineligibility for murder in Canada is 25 years. In cases of multiple murders, parole eligibility can be stacked. That means when a person murders two people, the possible parole ineligibility becomes 50 years.
Had the infant boy died before emergency responders could extract him from his slain mother's body, there would have been no charges for causing his death.
Under these alternate circumstances, the only potential legal reference to the crime against the baby boy would come at the time of sentencing and would be the option of the judge to include the mother's pregnancy as an aggravating factor. This factor, though not codified (written in law) in Canada, has never amounted to an increase of parole ineligibility greater than five years.
In cases where the criminal is found guilty of first degree murder it does not increase the parole ineligibility beyond 25 years.
Disparity Creates Danger for Women
The difference in potential jail time between if the child dies in the womb or outside of the womb, as a result of a violent crime, could mean the difference between getting out of jail one day or dying behind bars.
When the damage done to a pregnant woman is excessive to the degree that there is no chance that the fetus she carries can live for any amount of time outside the womb, the killer secures the lesser of the two potential penalties.
This is a fact of Canadian law.
Is it possible that this legal incongruity could lend to a woman being deprived of a chance at survival after an attack because her half-witted attacker took it one step farther out of some amount of awareness to these circumstances? Is it enough to simply to hope they wouldn't know?
Molly Was Two Months older than Kyrie
In 2014 Cassandra Kaake was murderer in Windsor Ontario when she was in her seventh month of pregnancy with a girl named Molly.
Their killer was convicted and sentenced to 22 years parole ineligibility. The crime was particularly brutal. The killer had mutilated the mother and set fire to her pregnant body. By doing the most amount of damage possible to Cassandra's body, the killer made it a certainty that if he was caught, he could only be held responsible for one murder.
A child born premature at the stage of development that Molly was in at the time of the crime has a 95% survival rate. The killer's post-offence conduct made any attempt to save Molly impossible.
The difference between Kyrie and Molly is that he was born by emergency C-section and in turn breathed a breath. Though Molly was almost two months farther along in her development, any opportunity for an emergency delivery was destroyed. The killer therefor negated any accountability for her life by making certain there was not a possibility that she would ever take a breath, the way that Kyrie did.
Though Cassie's pregnancy was stated to be a factor during sentencing, there is no way to extrapolate how, if at all, it increased the parole ineligibility for the killer.
What was certain is that his ineligibility could have not exceeded 25 years, whereas if Molly had lived for a time, the potential ineligibility would have been 50 years.
Causing More Physical Damage to a Pregnant Woman Equals Less Time in Jail
In May of 2016 an effort was made to bring this to the attention of the Justice Minister of Canada, Jody Wilson-Raybold. Family members of Cassandra and Molly travelled to Ottawa and met with the Minister of Justice's Director of Policy, Keith Smith, in an attempt to point out the danger this posed to pregnant women who became victims of violence.
The Minister's only response came later that year in a letter to the bereaved mother of Cassandra.
It stated, "Case law shows that abusing a pregnant woman in committing an offence is considered an aggravating factor for sentencing purposes and is punished severely."
For whatever reasoning, their point was overlooked and the response made it clear that this issue would not be addressed.
Public Safety Minister, Ralph Goodale, has yet to respond to all requests to address the issue.
Something Must be Done
Without a legal mechanism like Bill C-225, the Canadian Justice System recompenses the criminal for doing the most amount of damage to the woman by making it legally impossible to hold them accountable for the child's life, as long as in committing the crime enough damage occurs that even an emergency C-section will not give the child a chance at a breath.
It's not just that the law does not take violence against pregnant women seriously enough – it actually serves to promote situations where a greater brutality against a pregnant woman is rewarded.
The charges in Kyrie's homicide juxtaposed with the absence of charges in Molly's death illustrates why Canada is in desperate need of a law like the one proposed in "Cassie and Molly's Law."
The absence of law poses a very real risk to women in Canada – specifically, women who are pregnant.
Statistics show that women who are pregnant are at least twice as likely to become victims of violence.