26
JUL 20161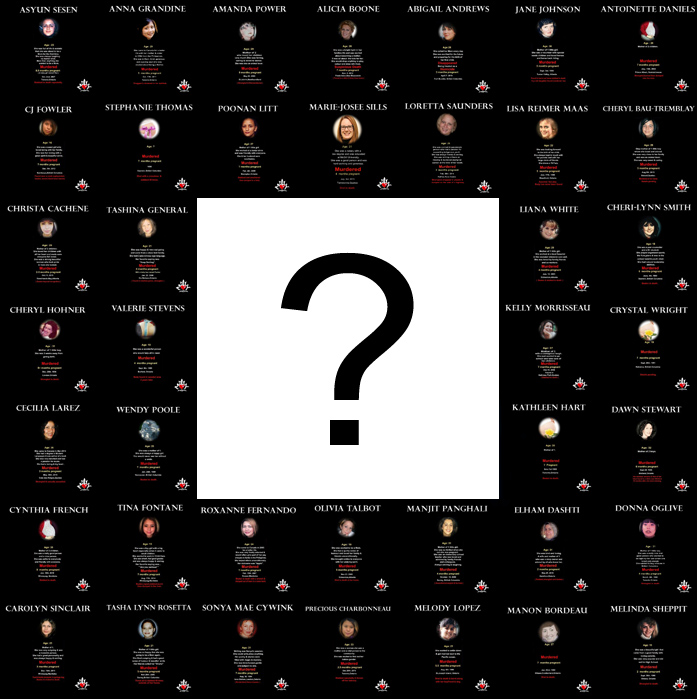 Posted by Jeff Durham |
Posts
While performing regular maintenance to the database of missing and murdered pregnant women of Canada, it has come to our attention that original source material has recently been removed from Ottawa Citizen, Canada.com, and National Post websites.
These news outlets are all owned by Postmedia Network Canada Corporation.
Every one of these links were confirmed to be active within the last three months.
Everyone of these links pertained to families in the last ten years that have asked the government to create a law against killing an unborn baby in the act of violence committed on the mother.
Now – they bring users to a page that says, "Oops! We can't seem to find the page you are searching for."
Murdered Pregnant Women of Canada is a database of women who were killed or have gone missing while pregnant in Canada in the past thirty years. The page was initiated on April 27th, 2016, on www.mollymatters.org.
Each woman has her own page with information and links to news stories pertaining to the circumstances of their individual cases.
Currently there are over 50 names on this list. As more research is done, this list continues to grow.
Mollymatters.org is currently working to replace the missing information, but much of this original source material is likely to be gone forever – at least from the internet.
The most recent articles of pregnant murdered women such as Cassandra Kaake and Rochelle Bobb seem to have been spared – at least for now.
Articles removed:
Of the articles removed is a letter written by Mary Talbot, the mother of 2005 murder victim Olivia Talbot and grandmother of Olivia's unborn son. Her letter was in response to Joyce Arthur's claims that bill C-484 is a "back-door attempt to attack abortion". It was published in Ottawa Citizen on February 25, 2008. The letter can be read in its entirety here.
Here are just a few other examples of removed articles:
"There is not justice in silence" – http://www.nationalpost.com/news/story.html?id=137c4e5f-2443-4d8f-b61b-df0f7b0e268e
"Baby in womb sent message: Defence" – http://www.canada.com/story.html?id=f766736d-7069-4a90-bf68-92801d490e42
"My grandson was murdered" – http://www.canada.com/ottawacitizen/news/opinion/story.html?id=7f51beb2-7e3c-4e04-b6c3-df6363ca0f0f
"Baker guilty of shooting pregnant friend" – http://www.nationalpost.com/news/story.html?id=bbd1a78f-c97c-40a6-a58a-27dbe27d8678
"Murdered mom's family want unborn victims of violence " http://www.canada.com/story.html?id=2d11dba9-70ec-4f1d-adf6-b054a83890f7
"Recognize fetus, victim's family pleads" http://www.canada.com/nationalpost/news/toronto/story.html?id=0503e2da-badf-48d5-a2f0-63b63bb50321&k=44524
"Slain pregnant woman refused to have an abortion" http://www.canada.com/mobile/story.html?id=16c6d45c-7ef1-4068-bd8f-65838bbd9132