Posted by Jeff Durham |
Posts
(Version française plus bas)
Dear Member of Parliament,
It has come to my knowledge that you have received communication from Joyce Arthur of the Abortion Rights Coalition in which she states her opposition to Bill C-225.
I invite you to take 3 minutes and watch our story – https://www.youtube.com/watch?v=PlPv6spDN9Q
Honourable member, Molly was my daughter. For Joyce Arthur to state that victims and their families should not drive the passage of new laws is purely hypocritical.
This is the same Joyce Arthur who spoke in favour of Terri-Jean Bedford's challenge of prostitution laws and the Gloria Taylor/Kay Carter challenge of euthanasia laws. Both of these court challenges were lauded by Arthur and the Abortion Rights Coalition of Canada.
Now she is saying that Cassie and Molly's story is irrelevant to our push to have a women's choice to carry her baby to term protected in law. As Molly's father, this is highly offensive to me. It is also a slap in the face to all the friends and family of Cassie who are advocating for Cassie's choice to be protected.
Molly was a sister, a niece, a cousin, a granddaughter, and she was killed and there is not justice for any of us.
Molly was Cassie's choice. Molly was our family.
We need to address this legal void for the sake of adhering to REALITY in criminal law – and NOT letting legal convenience override the truth.
We look to you, our voting members of Parliament, to see Bill C-225 – Cassie and Molly's Law – for what it is, not for what the extremist views of Joyce Arthur would have everyone believe.
Cassie and I are both pro-choice, but the views of Joyce Arthur make it clear that she is more concerned about abortion rights than women's rights.
Until we acknowledge the existence of a preborn child in our criminal code, a woman's choice is not truly valued or protected – and families like ours are left vulnerable.
With these words we speak for every member our families – Molly's family.
Sincerely,
Jeff Durham and Nancy Kaake
Please view our story here – https://www.youtube.com/watch?v=PlPv6spDN9Q
Please see more of our story here – http://www.mollymatters.org/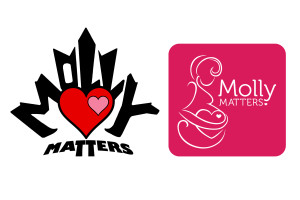 Cher membre du parlement,
Il est venu à mon attention que vous avez reçu un communiqué de Joyce Arthur de "Abortion Right Coalition" dans lequel elle dit son opposition au Bill C-225.
Je vous invite à prendre 3 minutes à écouter notre histoire – https://www.youtube.com/watch?v=PlPv6spDN9Q
Membre du parlement, Molly était ma fille. Pour Joyce Arthur de dire que pour les victimes et leurs familles ne devraient pas pousser le passage de la nouvelle loi est purement hypocrite.
Ceci est la même Joyce Arthur qui a parlé en faveur de Terri-Jean Bedford sur la loi de la prostitution et Gloria Taylor/Kay Carter sur la loi d'euthanasie. Ses deux lois ont été mise en question par Arthur et "The abortion rights coalition of Canada".
Maintenant elle dit qu'il est hors de propos de pousser l'histoire de Cassie et Molly pour avoir une loi qui protège le choix de la femme d'amener son bébé à terme. En t'en que père de Molly, ceci est vraiment blessant. Ceci est aussi offensant qu'une claque a la figure pour tout les amis et famille qui protège le choix de Cassie.
Molly était un soeur, une nièce, une cousine, une petite fille et elle a été tuée et n'a aucune justice.
Molly était le choix de Cassie, Molly était notre famille.
Nous devons corriger notre loi – et ne pas permettre la commodité juridique de couvrir la vérité.
Nous nous tournons vers vous, les membres du parlement, regarder Bill C-225 – Cassie and Molly's law – pour ce qu'elle est, pas pour la pensée extrémiste de Joyce Arthur.
Cassie et moi somme pro choix, mais le point de vue de Joyce Arthur est claire, elle est plus concernée sur le droit à l'avortement que le droit de la femme.
Jusqu'à ce que nous reconnaissons un enfant à naître dans notre code criminel, le choix de la femme n'est pas vraiment protégé – et les familles comme la nôtre sont vulnérables.
Avec ses mots nous parlons pour les membre de la famille.
Sincèrement,
Jeff Durham and Nancy Kaake
S'il vous plait regarder notre histoire ici – https://www.youtube.com/watch?v=PlPv6spDN9Q

S'il vous plait regarder plus de notre histoire ici – http://www.mollymatters.org/