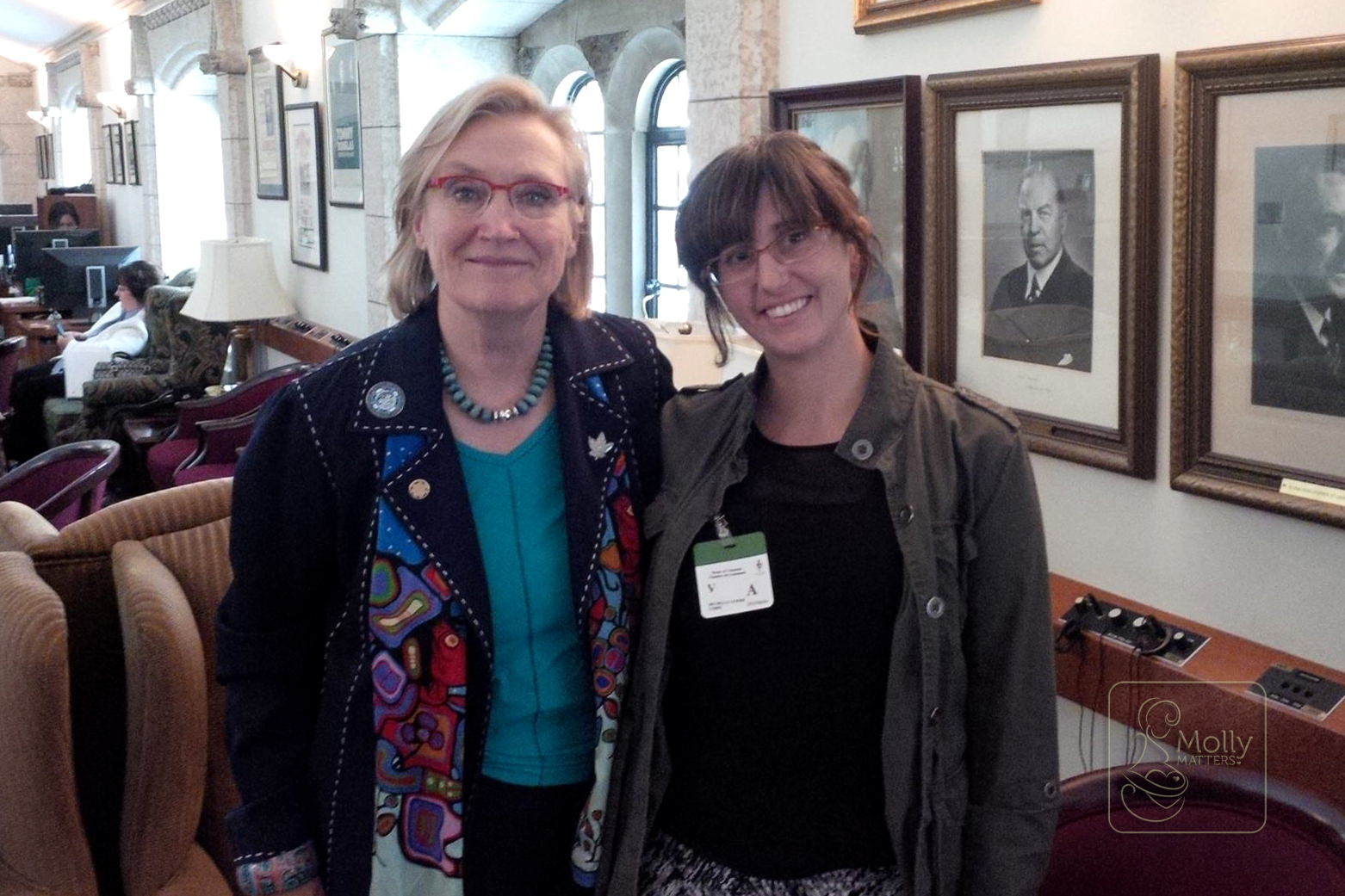 Posted by Michelle Lemire |
Posts
On February 10, 2016 was the day I had a private meeting with the Honourable Mauril Belenger, my local Member of Parliament. He's a long standing Liberal MP in the Vanier riding. This would have been days before Molly's first birthday.  A special way to honour Molly on what would have been Birthday – to tell Cassie and Molly's story in the hopes of creating a change in a situation where it seems there is nothing you can do but tell people.
I had never met with Mauril Belenger but only knew of his local interest in our community of Vanier.   During our meeting he asked me about who Cassie was and what happened to her that horrible day on December 10, 2014.  He understood why we are pushing for this law and he did take the 300 signatures on the petitions and agreed to table them. After our meeting I could say that I met with an extremely compassionate man that truly cares about the people in his community.
Another experience I had was when I met with Minister Carolyn Bennett of the Liberal Party to present her with 200 signatures. We met before the election of 2015. Minister Bennett was very interested in Cassie and Molly's story and asked many thorough questions. I appreciated that as it was my first experience meeting with a Member Parliament. I felt she was genuine and fully listened to what I had to say.
The Molly Matters campaign has captured the attention of a broad spectrum of Canadians. It is so encouraging to see so many petitions being filled in and that Members of Parliament are engaged in this process.