26
JAN 20165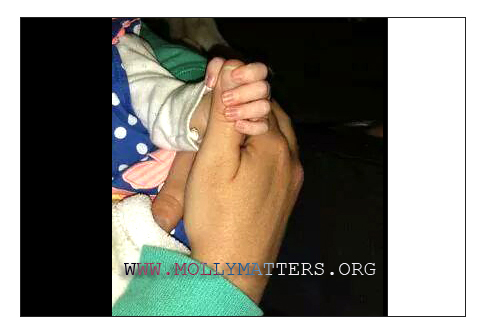 Posted by Jeff Durham |
Posts
What seems to be the failure of either side of those arguing for or against abortion is consideration for the 37-42 weeks between when a baby is conceived and when it is born. Those arguing – from either side – seem to frame their opinion as if it were a light switch that can only be either on or off.
This extreme stance, from either side of the argument, requires omitting the perspective of either the mother or her child, and ultimately results in pitting one against the other.
There are nine and a half months – where one person becomes two – and every moment is biologically and emotionally different from the next.
The human experience in this time, for either the woman or the child, is not a light switch. It is not black and white. To treat it as such – the way our criminal law does – is unrealistic. The result is to veer away from a potential societal standard that more accurately and simultaneously considers both the reality of the woman and her child.
How can our standards be so flawed that it remains legal for a violent criminal to murder an unborn baby – even when the baby's life is perfectly viable, and even when it was the clear choice of the mother to carry the child to term?
How can it be that these voices, even in this situation, continue to make it woman vs. baby – mother vs. child?
This should not be the case in an unborn victim of crime law. This is not the case for Cassie and Molly. Yet the ardent voices of both sides insist unreasonably that such a thing is inseparable from either end of the 'all or nothing' stance.
The result of this muddying of fact is distraction from the blatant and undeniable injustice at the heart of the issue: a baby was murdered along with her mother whose choice it was to love and nurture her. It was absolutely the intention for the killer to kill both, and it is absolute that the killer will only ever be charged for the murder of one.
This is not a discussion of when life begins. Nor is it the case that woman's rights will be set back to before there were legal abortions.
To claim either is to betray reality and to promote inaction in the face of this terrible injustice. This is an offence to both a woman's choice and her unborn child's life.
How can anyone that concerns themselves with either be willing to forego justice only because the opposing argument stands to benefit just as much as their own?  This is myopic and selfish to a profound degree.
To drag it into the usual arena where it is endlessly argued that the 'light switch' can only be 'on' or 'off' will result in the continuation of these three uniquely Canadian facts:
-What we refer to as a 'woman's choice' is not truly hers.
-An unborn baby's life is not legally protected from blatant acts of criminal violence and this leaves both the mother and the child vulnerable.
-An individuals who commits such violent crimes against a woman will go unpunished regardless of the full impact/reality of their chosen criminal actions.
Whatever side you stand on in your opinion about abortion politics, please find the wisdom to see that an unborn victims of crime law is imperative to protecting both a woman's choice and the life of her child.
We have the ability with language to do better for both. It is time to put your conventional argument on hold and consider choice and life as one when it is violently torn away by the bloodied hands of a criminal who should have no right to either.